OZONE BRAD SANITIZING SERVICE - We under promise, over deliver.
Covid-19 Protection Service
In Home Service - Immediate Results
Our Motto Marquiz - home-address.jpg

Image slide-home-1.jpg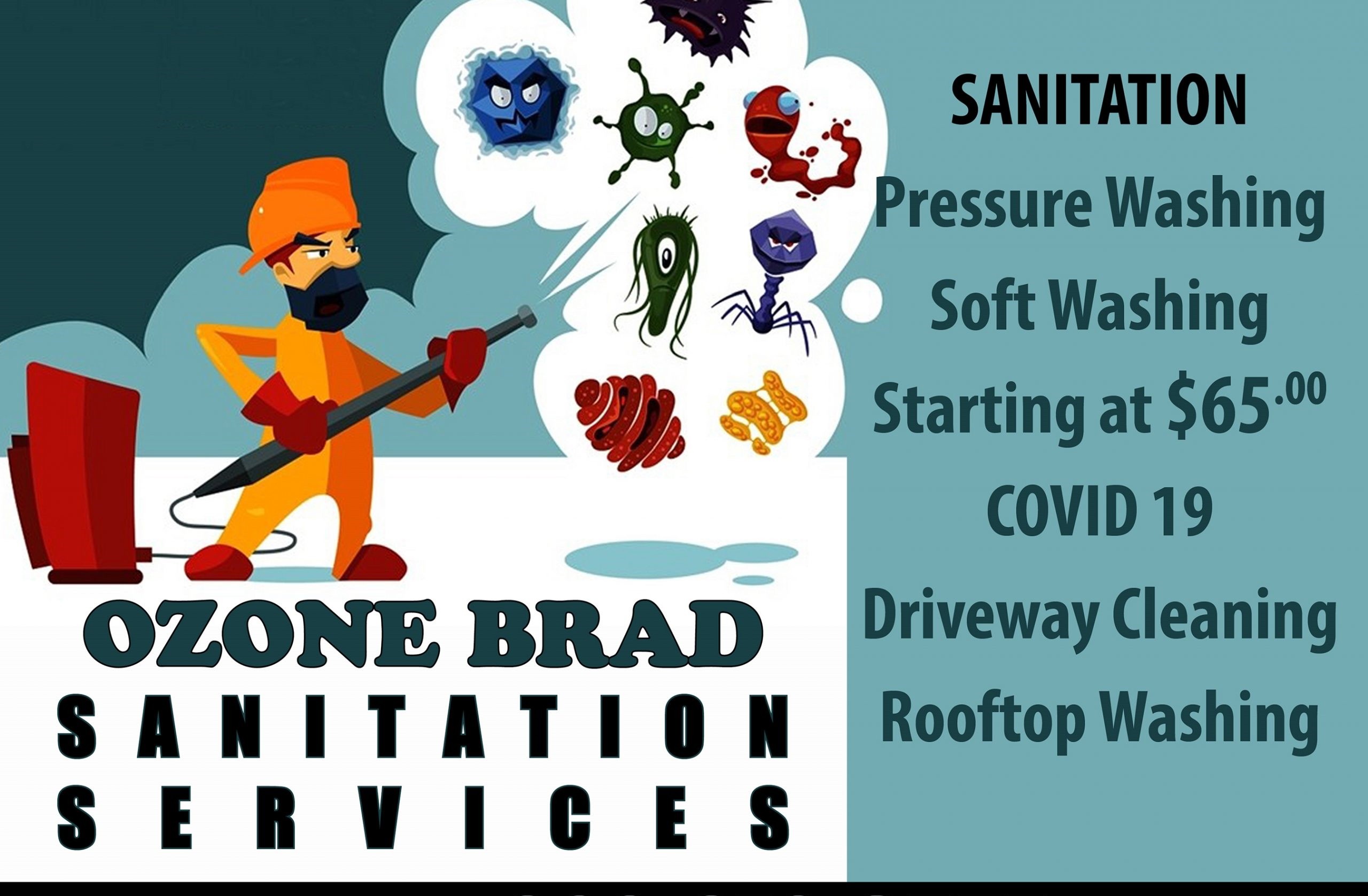 Parallex Image / See Row Settings/Row Style/Design/Background Image Place holder for industry specific image - 1500 X 800 works well
Why Choose Bradley at Ozone Brad Sanitizing Service?  Because ...
---
Friendly Staff
Our staff is always friendly and helpful.
Professional Service
Experts at what we do and how we do it.
Established and Credible
Our credibility and reputation stands behind everything we do.
Card Payments
We accept all valid major credit cards.
Knowledgeable Team
Our know-how provides a leveraging system to maximize profitability.
Quick Response Time
Our service is courteous and prompt. We won't keep you waiting.
Credit Card Display - Credit-Cards-2.jpg

Bottom Testimonial
Ozone Brad Sanitizing Service was the sensible choice for me.  Firstly, you'll see the professional touch.  Secondly, you'll note the skill and experience.  To sum up, you'll see that it's all about the customer and helping them to achieve better health.   Therefore, I highly recommend these services.   Above all, I enjoy working with people that genuinely care, not just about the work that they do but also the people that they do it for.  Certainly well done on both counts.
Frederick E. Tondini
Click here for more reviews
Footer - z-the-footer-bottom.jpg